Parking Lot Washing & Parking Garage Cleaning For Brownsville Businesses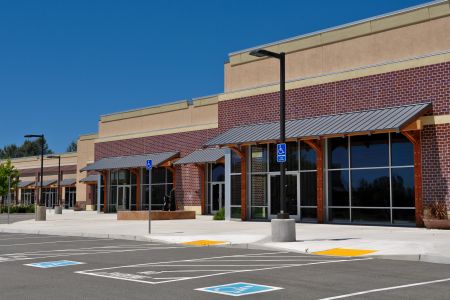 The team at Lone Star Exterior Pressure Wash And Soft Wash LLC understands that your parking lot is a vital part of your Brownsville business. With our parking lot washing services, you can rest easy knowing that your property will always be clean and presentable to your customers. We'll remove any dirt or grime from your asphalt or concrete surface, and we'll ensure that it stays that way so you can focus on running your business!
Our pressure washing for Brownsville businesses is ideal for property owners who want to maintain a clean, professional image. Pressure washing saves time and money while providing long-lasting results. You won't have to worry about water damage or stains after we leave your property. Our high-quality equipment ensures that the surface remains safe and dry throughout the process.
Exterior pressure washing isn't just for parking lot cleaning; it's also great for removing dirt and grime from other areas of your property. Whether you need storefront cleaning or building washing, we've got you covered! Keep your business beautiful and get a free quote today for parking lot cleaning in Brownsville.
Parking Garage Cleaning
Your parking lot is the first thing people see when they walk into your business, and it sets the tone for the entire experience. If your parking lot is dirty, you could lose customers before they even step inside.
But if it's clean and well-kept? You're going to make a good impression on everyone who drives by, and that includes potential customers!
That's where we come in with our team of experts at Lone Star Exterior Pressure Wash And Soft Wash LLC. We will get your parking lot cleaned up so that it looks like new again, and we'll do it on time and on budget.
The Best Way To Clean Your Parking Lot
What's the best way to keep your parking lot clean?
It's simple: get it washed by Lone Star Exterior Pressure Wash And Soft Wash LLC. Our experienced team of professionals will come out to your location and take care of everything from the ground up. We use high-powered equipment to remove oil stains, gum, and other debris from the surface of the asphalt. Your customers will be impressed by the cleanliness of your parking lot, and you'll be able to focus on other important tasks. So if your asphalt needs some TLC, give us a call today!
CALL US TODAY FOR PRESSURE WASHING NEEDS IN BROWNSVILLE & SURROUNDING AREAS!