San Benito's Leading Pressure Washing Services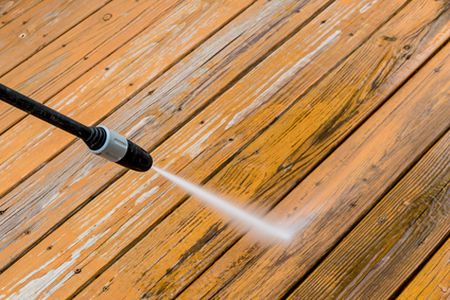 The exterior of your home can be noticeably improved by pressure washing. But how do you know who to trust when it comes to pressure washing companies in San Benito? Lone Star Exterior Pressure Wash And Soft Wash LLC is an excellent choice because we take pride in doing a high-quality job at a low price. Pressure Washing is an excellent way to clean your home or business without using harsh chemicals or having to DIY. Our professional technicians have experience in cleaning all types of exterior surfaces, including concrete, asphalt, wood decks, and fences, as well as brick exteriors. Our services are affordable, our equipment is top-notch, and our staff is highly trained and committed to customer satisfaction. Call us today or fill out our contact form to schedule a pressure washing appointment in San Benito.
Pressure Cleaning in San Benito, Tx Can Make Your House Look Good Again
Do you live in the San Benito area and have a pressure washing need? You know it's always best to get a job done right the first time, which is why you should call Lone Star Exterior Pressure Wash And Soft Wash LLC. We're experts at pressure washing and delivering high-quality work that keeps your property looking like new.
Our services include:
Pressure washing, deck cleaning, roof washing, and more!
Our team has years of combined knowledge, so we know what works and what doesn't. We'll come out to your home or business and get started on your project right away. Our goal is to provide you with superior results at affordable prices, so give us a call today!
Lone Star Exterior Pressure Wash And Soft Wash LLC Roof Washing: San Benito's Best Choice
When it comes to roof cleaning, you want a company that will do the job right. A company that will make sure that your roof is clean and free of debris, mold, and mildew. A company that will be there for you when it comes time to replace your roofing. We are the best choice for all your roof cleaning needs in the San Benito area. Our team is a full-service roof cleaning company that specializes in making your home look new again. We use the most advanced equipment to make sure that every inch of your roof is cleaned properly and quickly.
We also offer free estimates for any work you may need done on your home or business and take pride in offering exceptional customer service, so if you've been looking for a roof washing company that puts people first, look no further!
There are currently no reviews or testimonials; check back soon!
CALL US TODAY FOR PRESSURE WASHING NEEDS IN BROWNSVILLE & SURROUNDING AREAS!