Driveway Washing Keeps Your Brownsville Concrete Like New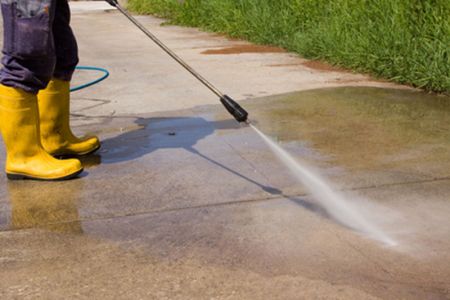 If you live in Brownsville, Texas, and have a driveway or sidewalk, we can help you bring years of beauty back to your property. At Lone Star Exterior Pressure Wash And Soft Wash LLC, we provide professional driveway washing solutions to help make your pavement look as good as new.
A damaged driveway can quickly make your home look shabby and outdated. We specialize in pressure washing for Brownsville residents, and we offer affordable rates and free estimates on all of our services. With the right contractor, you can have a shiny, new-looking driveway that will reflect your commitment to maintaining your property. We use only the best products on the market, so you can be sure that your driveway will be restored to its original condition.
If you are looking for a reliable driveway washing service in the Brownsville area, please contact us. We would be happy to answer any questions you have and provide you with more information. You can also fill out and submit our contact form. Our team will get back to you as soon as possible with an answer to your question regarding driveway washing.
Concrete Cleaning
Looking for concrete cleaning in Brownsville? No matter what the condition of your concrete surface is, we can get it looking new again with our expert cleaning services. We specialize in pressure washing, and our experienced technicians are capable of cleaning all kinds of concrete surfaces, including patios. We even offer sidewalk cleaning! Concrete cleaning is a demanding process, and we're fully committed to meeting those demands. That's why we only use the most advanced equipment in our industry, including state-of-the-art access equipment, in order to provide excellent results for the price. Call us today for more information.
Your Brownsville Pavement Washing Experts
Dirty and fading pavement can be an eyesore. Whether your concrete is covered in mildew, stained, or simply needs a facelift, we offer various concrete cleaning services that will restore the beauty of your home or business.
We're not talking about a quick rinse and wipe-down of your driveway or patio. We're talking full-on pressure washing to remove dirt, grime, mold, mildew, and other contaminants from your pavement. And we'll do it all in just one day with no damage to your property!
Let the experts at Lone Star Exterior Pressure Wash And Soft Wash LLC do the dirty work for you. Call today to schedule a driveway washing appointment and start enjoying your clean, new-looking pavement again!
CALL US TODAY FOR PRESSURE WASHING NEEDS IN BROWNSVILLE & SURROUNDING AREAS!