Premier Pressure Washing Company Serving Harlingen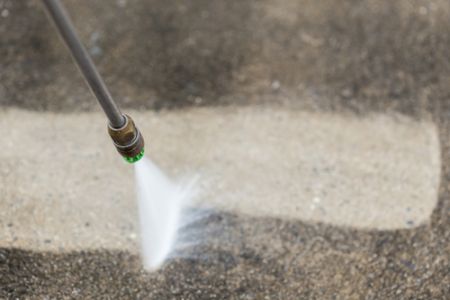 Lone Star Exterior Pressure Wash And Soft Wash LLC is the best choice for your pressure washing needs in the Harlingen area. Our team of professionals is committed to providing you with exceptional service and superior results every time.
We use state-of-the-art equipment, cleaning solutions, and procedures to ensure all of our clients are 100% satisfied. We take pride in our work and want to show it! We want you to be able to walk away from your Harlingen home or business knowing that it looks better than when we arrived—and that's exactly what we'll do for you.
Our services include:
Pressure Washing
Soft Washing
Roof Cleaning
And More!
Call us for a free estimate on your next pressure washing job in Harlingen!
Pressure Washing Service In Harlingen - We Do The Work, So You Don't Have To
Pressure washing is the best way to maintain the look of your home in Harlingen. Regular pressure washing will keep your home looking new and fresh, but it can be very time-consuming. If you have a busy schedule and not enough time to get the job done, we are here to help. With our professional services, you can relax and know that your home will be clean and spotless every time!
Our pressure washers are state-of-the-art machines that provide high-pressure water for cleaning your house. We use high-quality detergents that are environmentally friendly so that you don't have to worry about chemicals harming the environment or pets around your home.
Our technicians are fully trained in all aspects of pressure washing techniques so that they can take care of any situation with ease. They will always show up on time and ready to go so that you don't have to wait around for hours before getting started on the job!
Residential & Commercial Roof Cleaning In Harlingen - By The Experts
Roof washing is extremely important when it comes to the overall health and appearance of your home. The roof is one of the first things people notice when they arrive at your home. If it is dirty, rusty, or has algae growing on it, it will make a bad first impression.As a locally owned and operated business, we have the knowledge and experience needed to keep your Harlingen roof looking its best. Our experienced technicians know how to clean all types of roofs, including flat roofs and shingle roofs. Trust the cleaning of your roof to our experts and schedule a roof washing appointment today.
There are currently no reviews or testimonials; check back soon!
CALL US TODAY FOR PRESSURE WASHING NEEDS IN BROWNSVILLE & SURROUNDING AREAS!