Deck Cleaning To Create Relaxing Outdoor Living Spaces In Brownsville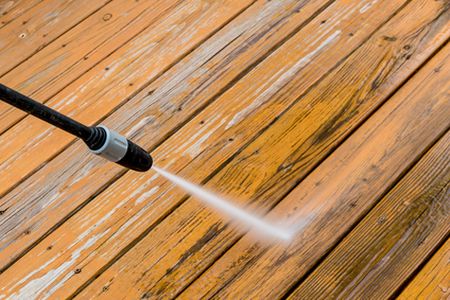 Whether you're looking to create an outdoor living space that's perfect for entertaining or just want to make your deck more presentable, our deck cleaning services in Brownsville will help you achieve the look you've always wanted.
When you hire our team of professional deck cleaners at Lone Star Exterior Pressure Wash And Soft Wash LLC, we'll take care of everything for you. Our experts will assess your deck and determine exactly what needs to be done. We'll then use the most effective cleaning products on the market and apply them with high-pressure water rinse to remove any dirt, mold, mildew, and algae that might be present on your decking surface. Once we're done cleaning, we'll leave behind only a pristine surface without any traces of stains or smudges—just like new!
Your outdoor living space is a reflection of who you are, so we treat it with the same care and attention we would give any other important part of your home. If you have a deck cleaning for your Brownsville residence, don't hesitate to call us at 956-551-5092.
We will come out and give you a free estimate. Our associates are very friendly, and we are sure that we can help you make your deck shine again!
Patio Washing Specialists
We're the pressure washing and patio washing specialists in Brownsville, TX! Our goal is to help you get the most out of your outdoor space. We understand that your home is not just a house, it's an investment, and we want to help you make the most of it. Our team of trained professionals will work with you to create a plan that ensures your property will be maintained properly over time so that you can enjoy your yard all year long. We take pride in pressure washing for Brownsville residents! Schedule a patio washing appointment today to get your outdoor space looking brand new.
Give Our Deck Cleaning Team A Call!
Did you know that pressure washing is an easy way to extend the life of your deck?
A professional deck cleaning service will remove all the grime, mold, and mildew that has accumulated over time. It will also remove any loose stains or dirt that has gotten stuck in the cracks of your deck's surface. By removing these things, you're helping your deck last as long as possible and making it easier to maintain once it's clean!
You can trust our experts at Lone Star Exterior Pressure Wash And Soft Wash LLC to provide you with the highest quality solution for deck cleaning in Brownsville. You won't regret choosing us for all your pressure washing, deck cleaning, and house washing needs! Call us today!
CALL US TODAY FOR PRESSURE WASHING NEEDS IN BROWNSVILLE & SURROUNDING AREAS!