South Padre Island's Quality Pressure Washing Services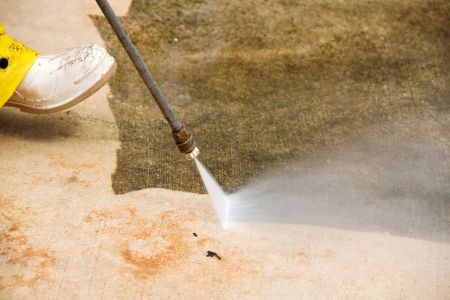 If you're looking for a pressure washing company on South Padre Island, look no further than Lone Star Exterior Pressure Wash And Soft Wash LLC. Our team has extensive training in pressure washing techniques and equipment use, which means that we can handle any job you throw at us. No matter what size your home or business is in South Padre Island, we can get it looking clean and new again in no time at all.
We offer a variety of services, including:
Pressure Washing - We can power wash any surface from roofs to siding and everything in between!
Soft Washing - Your exterior should look its best all year round, so make sure you have it professionally cleaned regularly by our team at Lone Star Exterior Pressure Wash And Soft Wash LLC. We'll get rid of dirt, grime, and debris so you can enjoy your house without worrying about what others will think when they see it.
Gutter Cleaning - If you want to keep your gutters functioning properly, then you need them cleaned out on a regular basis by professionals like us. This will help prevent water damage to your home's foundation as well as other exterior areas.
If you'd like to learn more about our pressure washing services in South Padre Island or schedule an appointment with one of our technicians, please contact us today.
Pressure Washing In South Padre Island - To Protect Your Property Against Fungus and Algae
Pressure washing is one of the best ways to keep your home looking clean, fresh, and new. It also helps to protect your house from mold, mildew, and algae growth. If you're not careful with your outdoor equipment and furniture, you can end up with dirt buildup that makes it nearly impossible to get rid of without professional help.
Our pressure washing services are perfect for both residential and commercial properties in South Padre Island. We have years of experience working with both types of properties, so we know exactly how to get the job done right.
Best Roof Washing Solution in South Padre Island, TX!
Are you looking for the best service for your roof washing needs? Look no further than Lone Star Exterior Pressure Wash And Soft Wash LLC Roof Washing. We are proud to serve South Padre Island and look forward to being your one-stop-shop for all your roof washing and exterior cleaning needs! When you are shopping around for excellent residential or commercial roof cleaning services in or around South Padre Island, contact us at 956-551-5092!
There are currently no reviews or testimonials; check back soon!
CALL US TODAY FOR PRESSURE WASHING NEEDS IN BROWNSVILLE & SURROUNDING AREAS!