Storefront Cleaning Creates Welcoming Commercial Spaces In Brownsville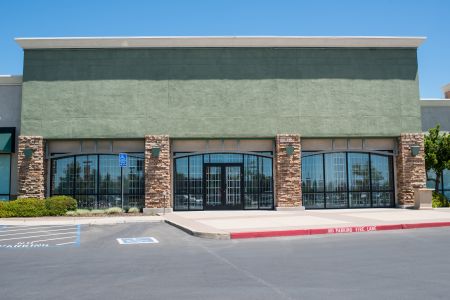 With proper Storefront cleaning for your business in Brownsville, you can significantly extend the life of your exterior surface. Most commercial property owners know how much dust and grime buildup can affect the look of their business. And while storefront cleaning seems like a small and insignificant detail, it can actually have a large impact on the success of your business. The first impression of your storefront is the first step in establishing a client base and growing your brand. You should always keep in mind that your storefront is essentially like a standing advertisement. It catches the eye of every person passing by and is one of the first impressions many people will have about your business. Take care of it accordingly by regularly maintaining its cleanliness, and you'll be rewarded with happy customers and greater profits.
Don't allow your storefront to become an eyesore! Call us today to learn more about our storefront cleaning packages in Brownsville.
Business Facade Washing
If you ever find yourself in the market for storefront cleaning services in Brownsville, we hope you will consider us. We offer competitive prices, a variety of services, and experienced cleaners that are ready to tackle any project you throw at them.
Some of the exterior cleaning solutions we offer are:
Parking Lot Washing
Window Cleaning
and More!
Our team of experts includes professional pressure washers, who have years of experience in performing exceptional exterior cleaning services. If you have any questions about our business or would like to schedule an appointment, please pick give us a call at 956-551-5092.
Exterior Cleaning You Can See
When you hire a professional storefront cleaning service to care for your home or business, you will experience immediate results. Our trained and certified staff can clean the exterior of your building to remove foul weather damage, restore shine to brick or stone, and return your storefront to a pristine condition. In fact, we offer everything you need to maintain your storefront's outward appearance on a regular basis. There is no better option for completely restoring the face of your retail location and improving its outward appearance than our pressure washing for Brownsville business owners. Provide a more inviting atmosphere for your potential customers, who might otherwise be turned away by a grubby or poorly maintained exterior! Schedule an appointment today to be on the path to storefront cleanliness.
CALL US TODAY FOR PRESSURE WASHING NEEDS IN BROWNSVILLE & SURROUNDING AREAS!