Hot & Cold Washing: Identifying The Right Choice For Your Brownsville Exterior Cleaning Needs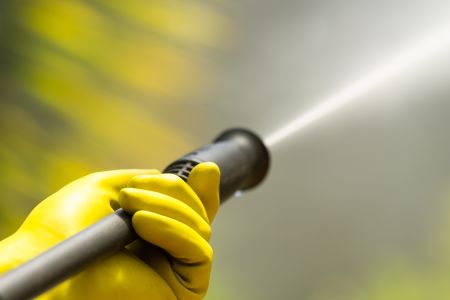 Our Brownsville pressure washing services provide a number of beneficial benefits, but it's important that you know which type of washing is right for your home. So, what are the differences between hot & cold washing, and which is better for your property?
Hot Washing
Hot washing is a method of cleaning that involves applying hot water and soap to the exterior of your house. This method helps break down dirt, grime, and stains on the walls, roof, and other areas of your home. It also helps loosen debris stuck in cracks and crevices. The hot water that's used in this method melts away dirt and grime that you can't even see, so by the time the job is done, your home will be sparkling!
Cold Washing
Cold washing is another method of cleaning that involves applying water with soap or detergents to an area where dirt has been allowed to accumulate over time (such as roofs). Cold washing does not use hot water; rather, it uses cool or room temperature water so as not to damage any nearby plants or shrubs. This method works best for those who want to keep their plants safe from any potential damage caused by hot water temperatures, in addition to removing stubborn dirt buildup from their homes' exteriors without having to worry about harming anything else nearby!
Pressure washing, hot or cold, is a great way to ensure that your home is at its absolute best. Whether you prefer the power of hot or cold water, these professional washes are sure to revitalize your property and make it look new again. Get to know your options and schedule your hot & cold washing in Brownsville today!
Power Washing
Are you tired of looking at your home's exterior and seeing algae and mildew stains? Our hot & cold power washing in Brownsville is a great way to keep your house looking brand new.
We offer pressure washing for Brownsville residents to keep properties looking as good as new. Stains caused by mold or mildew are common problems in Brownsville homes because it gets humid during the summer months when rainstorms roll through, often causing flooding problems as well as increasing moisture levels within homes. Moisture encourages fungus growth on surfaces like walls or window frames, leading them to become discolored patches or spots. Our technicians will scrub away all the stains and leave you with a fresh-looking house that you'll be proud to show off.
We're committed to providing high-quality services at affordable prices, so if you're looking for hot & cold power washing in Brownsville, call us today to schedule an appointment!
Hot & Cold Washing Works On All Surfaces
Whether you have a concrete driveway or need parking lot washing, hot & cold pressure washing can get it looking like new. If you have an outdoor patio or porch, we can make it look like you just bought the place. We've even cleaned up siding and brick!Call us today at 956-551-5092 to schedule your appointment!
CALL US TODAY FOR PRESSURE WASHING NEEDS IN BROWNSVILLE & SURROUNDING AREAS!